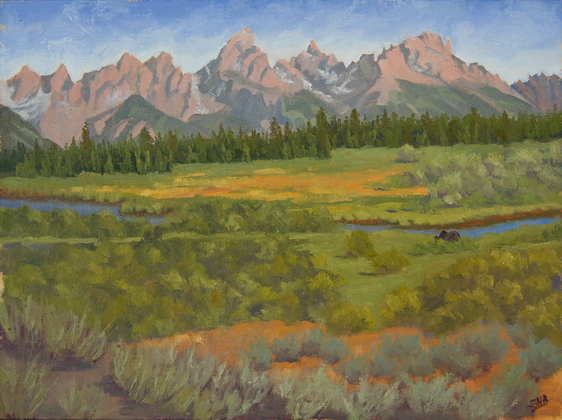 A painting by Susi Havens-Bezaire completed on July 15, 2016
A moose and her baby grazed in the valley for my entire painting. Tow other traveling artists, Gary Holland from Boise, ID and his Russian friend, Timur Karim, from Poland, joined me mid-morning. Dave cycled in with is camera and we all had a delightful time!
Grand Teton National Park, Jackson, Wyoming, USA, 43.6671295, -110.6968842
Plein Air Field Study, Oil on Linen/Gatorboard, 16" x 12"
© 2016 Susi Havens-Bezaire