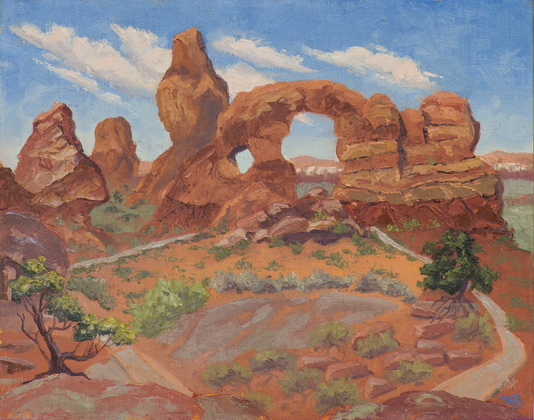 A painting by Susi Havens-Bezaire completed on June 28, 2016
I was attracted to this scene when I turned around from photographing another arch and saw that I could see the distance rock formations through the Turret Arch. The morning sun highlighted the arch.
Windows, Arches National Park, Moab, Utah, USA, 38.6857147, -109.5328598
Plein Air Field Study, Oil on Linen/Gatorboard, 14" x 11"
© 2016 Susi Havens-Bezaire