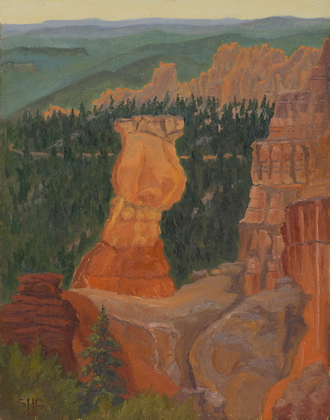 A painting by Susi Havens-Bezaire completed on June 18, 2016
One of the iconic views of the Bryce Canyon ampetheatre. I found it glowing in the early morning sun as reflections from the wall bounced off it.
Aqua Point, Bryce Canyon National Park, Bryce Canyon City, Utah, USA, 37.5164185, -112.2647552
Plein Air Field Study, Oil on Linen/Gatorboard, 11" x 14"
© 2016 Susi Havens-Bezaire