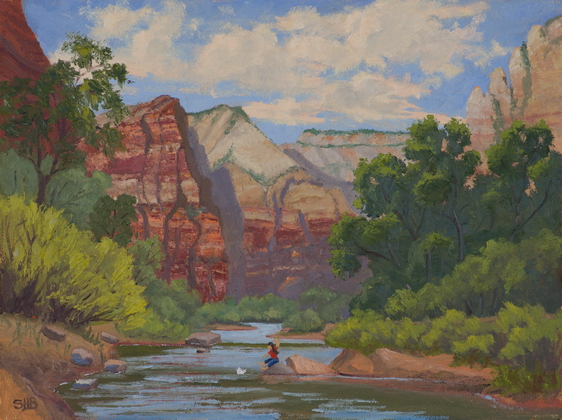 A painting by Susi Havens-Bezaire completed on June 11, 2016
On a morning that threatened rain, I chose to paint under the passenger bridge across the Virgin river. Although it did keep me dry from the rain, I got quite a bit of sand falling between the cracks into my paint as people walked over the bridge. Not the best idea!
Zion National Park, Springdale, Utah, USA, 37.2511139, -112.9592896
Plein Air Field Study, Oil on Linen/Gatorboard, 16" x 12"
© 2016 Susi Havens-Bezaire