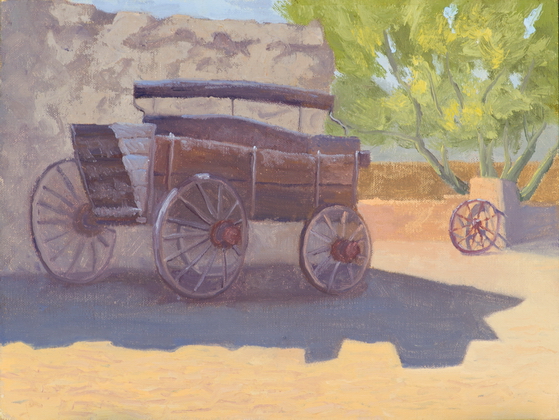 A painting by Susi Havens-Bezaire completed on April 18, 2016
The 4th day of PACE16 brought a pretty fun place to paint - the Old Tucson Studios are where most of the westerns have been filmed. Near the entrance, my eye caught the light on this old wagon in the shade. It provided a great foreground for the bright sand and tree across the street.
Old Tucson Studio, Tucson, Arizona, USA, 32.2170486, -111.1304169
Plein Air Field Study, Oil on Linen/Baltic Birch, 12" x 9"
© 2016 Susi Havens-Bezaire