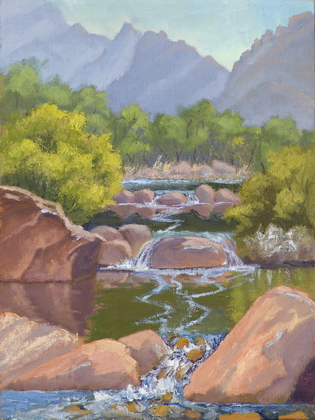 A painting by Susi Havens-Bezaire completed on April 13, 2016
Today was a post-surgery milestone: I hiked 1.5 miles into the canyon, with my paint bag. Did a painting and hiked back out without being exhausted! A beautiful day at the canyon.
Sabino Canyon, Tucson, Arizona, USA, 32.3138275, -110.8116608
Plein Air Field Study, Oil on Linen/Baltic Birch, 9" x 12"
© 2016 Susi Havens-Bezaire