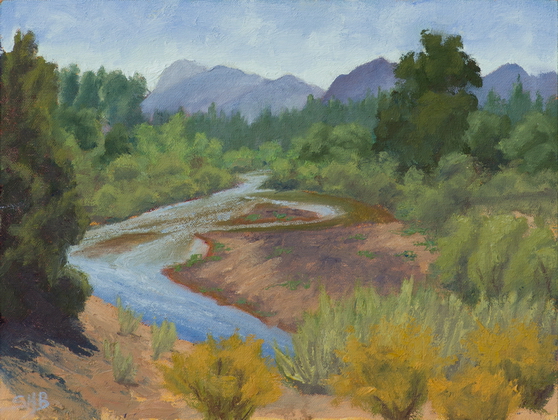 A painting by Susi Havens-Bezaire completed on April 19, 2016
Went painting with TPAPS artists Walter Porter, Norm Sherman and Ron Schorff. Ron took us Marana, where we decided to paint the Santa Cruise River. I was amazed that there was so much water in it!
Marana Trailhead to Santa Cruise Walkway, Marana, Arizona, USA, 32.4353676, -111.2330704
Plein Air Field Study, Oil on Linen/Gatorboard, 12" x 9"
© 2016 Susi Havens-Bezaire