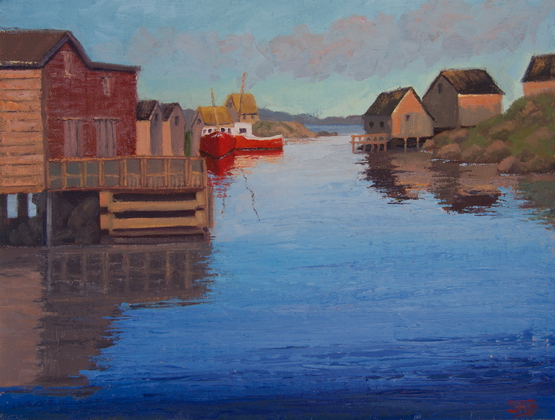 A painting by Susi Havens-Bezaire completed on February 13, 2016
This is a studio rendition of a plein air work completed 2015-08-29. An iconic view of this historic spot, I wanted to focus on more than the two red boats this time.
Peggy's Cove, Peggy's Cove, Nova Scotia, Canada, 44.4932785, -63.9153481
RV "Studio", Oil on Linen/Gatorboard, 16" x 12"
© 2016 Susi Havens-Bezaire