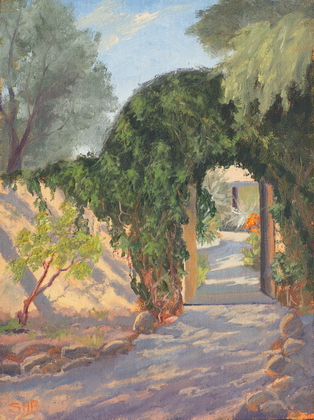 A painting by Susi Havens-Bezaire completed on January 18, 2016
Last year, I painted outside the Spanish Courtyard, looking in. This year, my eye caught the light looking out the door.
Tohona Chul Park, Tucson, Arizona, USA, 32.3393974, #VALUE!
Plein Air Field Study, Oil on Linen/Baltic Birch, 9" x 12"
© 2016 Susi Havens-Bezaire