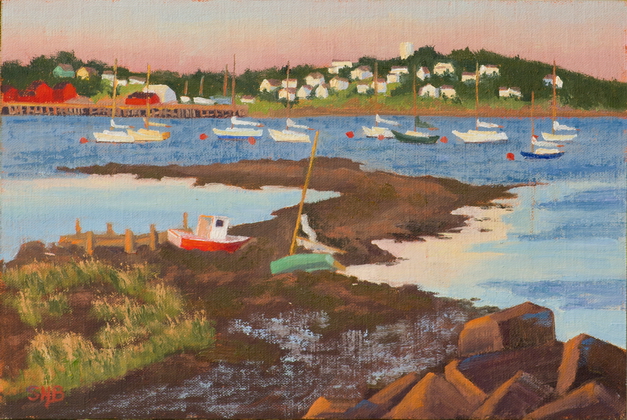 A painting by Susi Havens-Bezaire completed on September 4, 2015
I found this spot with the intension of painting the harbor across the way. As I set up, I found I loved these two boats grounded at low tide. The sunset highlights added to the scene.
Tanner Road, Lunenburg, Nova Scotia, Canada, 44.3733635, -64.3166809
Plein Air Field Study, Oil on Linen/Gatorboard, 12" x 8"
© 2015 Susi Havens-Bezaire