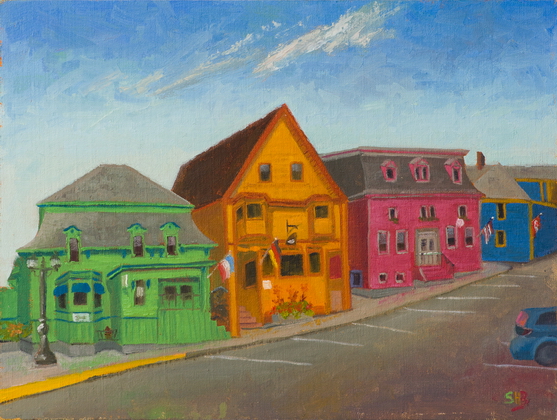 A painting by Susi Havens-Bezaire completed on September 1, 2015
Lunenberg is a designated NUESCO world heritage site because of all the historic buildings. This little street's vibrant houses reminded me of rainbow sherbet.
King & Montague St., Lunenburg, Nova Scotia, Canada, 44.3764572, -64.3097382
Plein Air Field Study, Oil on Linen/Gatorboard, 16" x 12"
© 2015 Susi Havens-Bezaire