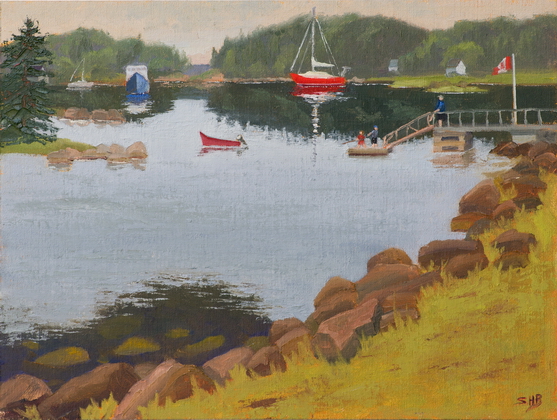 A painting by Susi Havens-Bezaire completed on August 30, 2015
I set up my easel, did my sketch to figure out my composition, took some photos and started painting. About 40 minutes, I realized that the tide was coming in and I would be flooded out soon. After moving to higher ground, I decided to keep the same composition, which forced me to paint mostly from memory. A good exercise.
Wayside Campground, Glen Margaret, Nova Scotia, Canada, 44.5792999, -63.9128647
Plein Air Field Study, Oil on Linen/Gatorboard, 16" x 12"
© 2015 Susi Havens-Bezaire