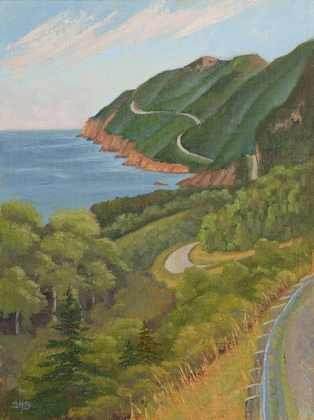 A painting by Susi Havens-Bezaire completed on August 26, 2015
An Iconic Cabot Trail scene. This is the 2nd of 3 "Road Trip" paintings completed on the Cabot Trail. Another spectacular viewpoint!
Near Presqu'ile, Cape Breton Highlands National Park, Cheticamp, Nova Scotia, Canada, 46.7058067, -60.9405937
Plein Air Field Study, Oil on Linen/Gatorboard, 12" x 16"
© 2015 Susi Havens-Bezaire