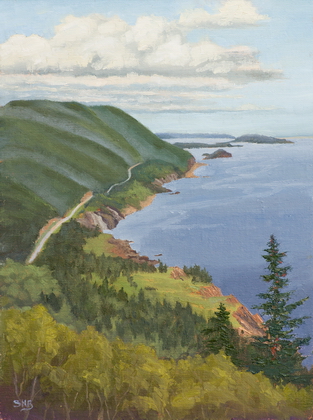 A painting by Susi Havens-Bezaire completed on August 25, 2015
The Western side of the Cabot Trail provides many lookouts to capture the spectacular views of winding road, mountains and seashore. This is the first of 3 "Road Trip" paintings I completed.
Veterans Memorial Lookout, Cape Breton Highlands National Park, Cheticamp, Nova Scotia, Canada, 46.73843, -60.9197578
Plein Air Field Study, Oil on Linen/Gatorboard, 12" x 16"
© 2015 Susi Havens-Bezaire