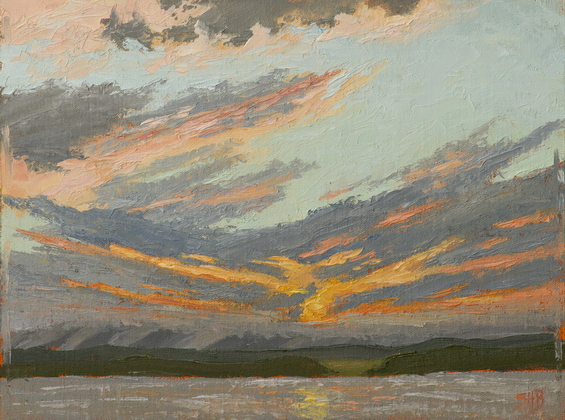 A painting by Susi Havens-Bezaire completed on August 20, 2015
As we prepared to hop on the ferry to Nova Scotia, I went to the Provincial Park for my final Newfie painting. I was blessed with a delightful sunrise sky.
Codroy Valley Provincial Park, Doyles, Newfoundland, Canada, 47.8341866, -59.3384361
Plein Air Field Study, Oil on Linen/Gatorboard, 12" x 9"
© 2015 Susi Havens-Bezaire