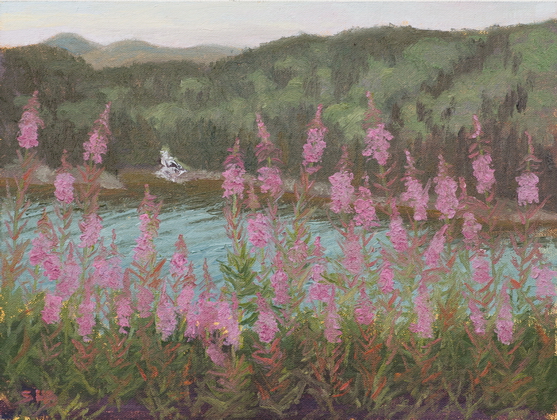 A painting by Susi Havens-Bezaire completed on August 18, 2015
In Alaska, we learned that fire weed indicates when summer is over - once all the blooms are finished it means snow will follow in about 3 weeks. I don't know if that's true here in Newfoundland, but it is a very vibrant weed that gets it's name from being one of the first plants to grow following a fire or forest clearing.
Island Cove Campground, La Scie, Newfoundland, Canada, 49.9663048, -55.605732
Plein Air Field Study, Oil on Linen/Gatorboard, 12" x 9"
© 2015 Susi Havens-Bezaire