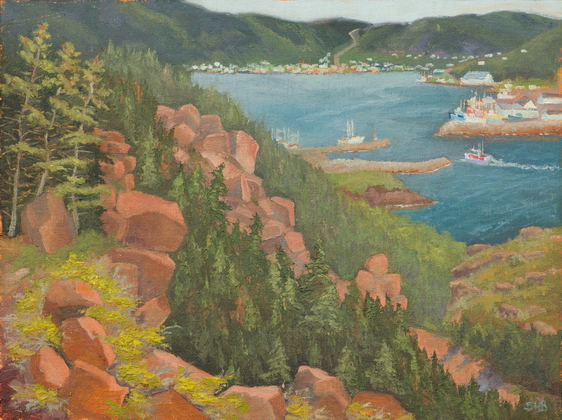 A painting by Susi Havens-Bezaire completed on August 17, 2015
I loved the challenge of painting these peach rocks in 3 different atmospheric planes. The granite appears to be fragile enough to frequently chip away or crack - leaving interesting rocky landscapes.
Island Cove Campground, La Scie, Newfoundland, Canada, 49.9661942, -55.6057281
Plein Air Field Study, Oil on Linen/Gatorboard, 16" x 12"
© 2015 Susi Havens-Bezaire