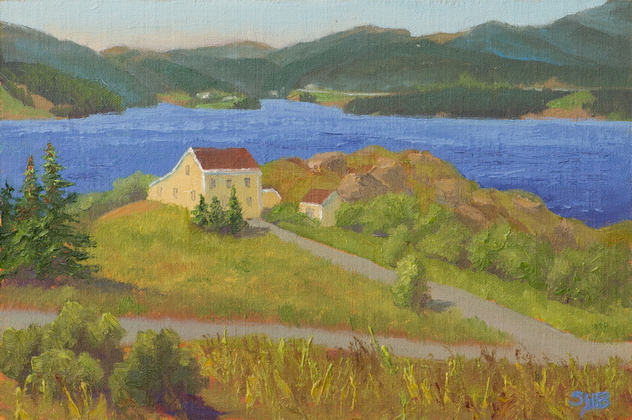 A painting by Susi Havens-Bezaire completed on August 10, 2015
Today was so windy and rainy that we pulled in the larger slide on the RV so it wouldn't get damaged. Visibility was very bad, so I decided to paint from the RV, using photo references on what I knew - but couldn't see - was directly outside.
Boondocking Camping Site, Trinity, Newfoundland, Canada, 48.3648148, -53.3584633
RV "Studio", Oil on Linen/Gatorboard, 12" x 8"
© 2015 Susi Havens-Bezaire