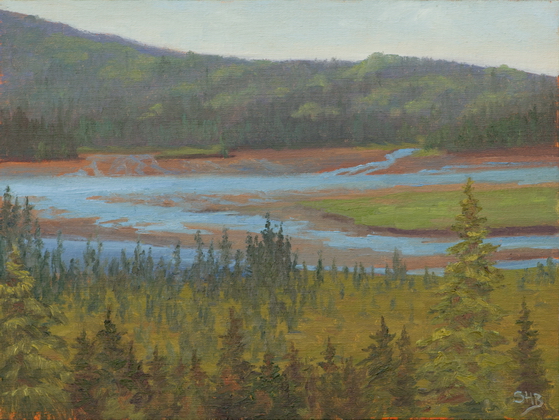 A painting by Susi Havens-Bezaire completed on August 7, 2015
Our campsite was near one of the entrances to the Campsite trail. This early morning view of Big Brook, at low tide, was a nice painting spot. Although I was hoping to see a moose, I did have many hikers stop to chat as I worked.
Newman Sound Campground Trail, Terra Nova National Park, Newfoundland, Canada, 48.5397034, -53.9703331
Plein Air Field Study, Oil on Linen/Gatorboard, 16" x 12"
© 2015 Susi Havens-Bezaire