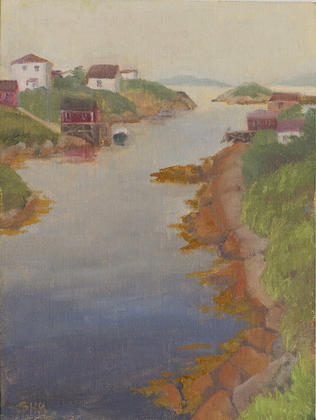 A painting by Susi Havens-Bezaire completed on August 4, 2015
This was a fog that stuck around all day. You could see the mist as it flowed by. It created great atmosphere for both paintings and photos.
Newtown Tickle, Newtown, Newfoundland, Canada, 49.2046089, -53.5158806
Plein Air Field Study, Oil on Linen/Baltic Birch, 12" x 9"
© 2015 Susi Havens-Bezaire