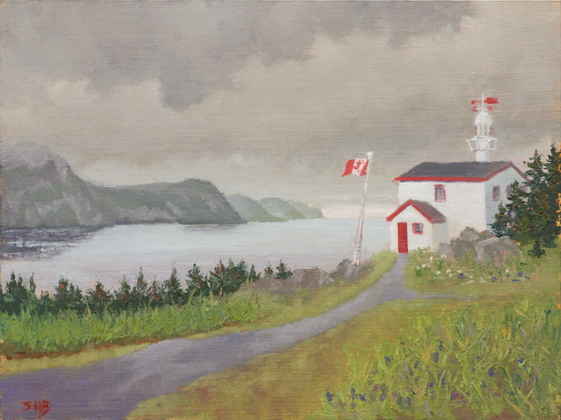 A painting by Susi Havens-Bezaire completed on July 30, 2015
Another very foggy morning - with low light - gave me the opportunity to fine tune how to paint grey skies and water. The point has 125mile per hour gale force winds which makes it hard to keep the flagpole and the trees upright.
Lobster Cove Head, Rocky Harbour, Newfoundland, Canada, 49.6030121, -57.9553261
Plein Air Field Study, Oil on Linen/Gatorboard, 16" x 12"
© 2015 Susi Havens-Bezaire