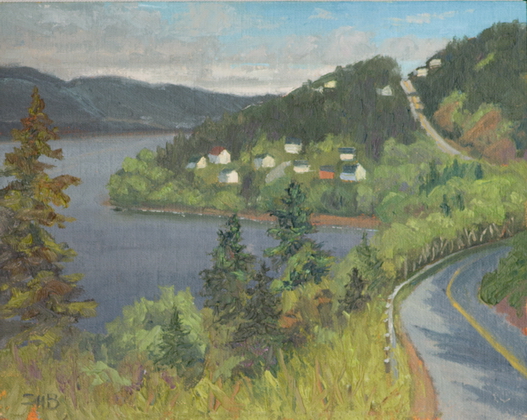 A painting by Susi Havens-Bezaire completed on July 25, 2015
An iconic Newfoundland scene - a small village nestled by the sea! The view from the rolling hills highway was a little tricky - no place to park and near a nestling pair of ospreys. I parked at the base of the hill and hiked up to get the best view. Although this was our first really sunny day in NL, the fog didn't reveal all the mountains until I was finished. A great opportunity for a studio piece!
Highway 440, Corner Brook, Newfoundland, Canada, 48.9812164, -57.99634155
Plein Air Field Study, Oil on Linen/Baltic Birch, 10" x 8"
© 2015 Susi Havens-Bezaire