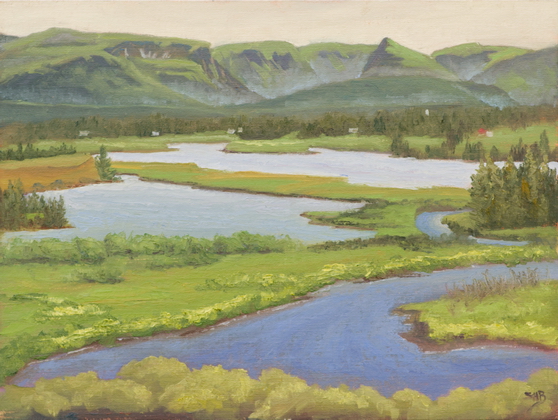 A painting by Susi Havens-Bezaire completed on July 23, 2015
The Grand Codroy River empties into the Bay of St. George nearby. I painted across the street from Carl's house and he stopped to chat. Although he now works in Ottawa, he frequently returns home to visit family & friends. He was preparing his house for visiting family that was arriving that day. It seems that many Newfies leave the island to find work but most want to return.
O'Regan's, Doyles, Newfoundland, Canada, 47.8568306, -59.2340927
Plein Air Field Study, Oil on Linen/Gatorboard, 16" x 12"
© 2015 Susi Havens-Bezaire