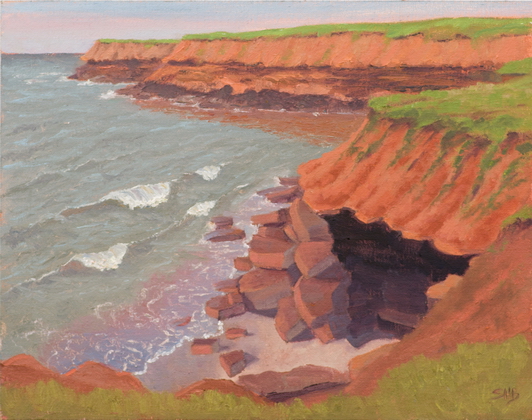 A painting by Susi Havens-Bezaire completed on July 17, 2015
I joined Artie Lowe to paint the red cliffs at the national park one more time. I began at 4:30 and got to watch the sun set after I finished.
Prince Edward Island National Park, Cavendish, Prince Edward Island, Canada, 46.5001984, -63.3807106
Plein Air Field Study, Oil on Linen/Gatorboard, 14" x 11"
© 2015 Susi Havens-Bezaire