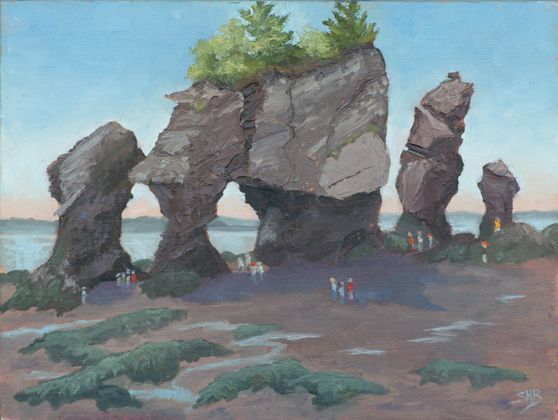 A painting by Susi Havens-Bezaire completed on July 9, 2015
I'd been looking forward to painting these unusual rock formations. With the largest tides in the world, I stood in a spot that would be 20ft below the surface in 6 hours - for a total tidal change of 40.1ft.
Ocean Floor at low tide, Hopewell Rocks, Hopewell Cape, New Brunswick, Canada, 45.8213692, -64.5726776
Plein Air Field Study, Oil on Linen/Gatorboard, 16" x 12"
© 2015 Susi Havens-Bezaire