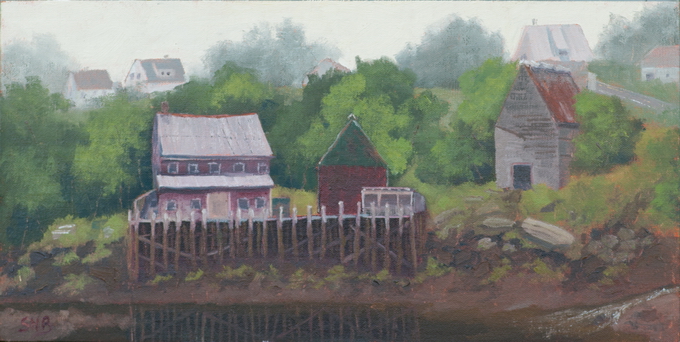 A painting by Susi Havens-Bezaire completed on July 2, 2015
The tide was out and the fog in on this early morning. It made a great time to paint these abandoned structures in the middle of Seal Cove village. A young (about 8) boy stopped to visit and said, "Wow! If I had a $1,000 I'd buy that painting!"
Grand Manan Island, Seal Cove, New Brunswick, Canada, 44.6522827, -66.8398209
Plein Air Field Study, Oil on Linen/Gatorboard, 16" x 8"
© 2015 Susi Havens-Bezaire