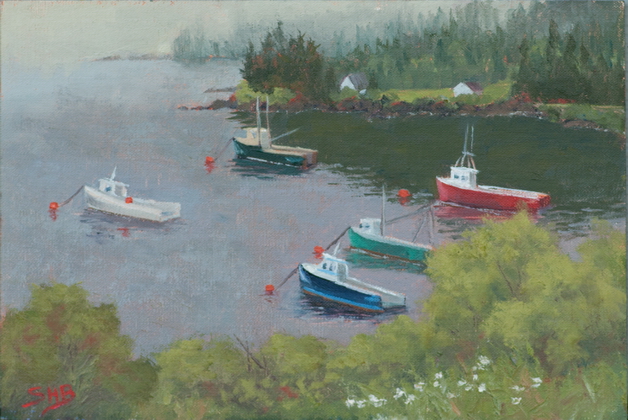 A painting by Susi Havens-Bezaire completed on June 30, 2015
As the foggy morning burned off, a few more small islands appeared in the horizon. I loved the mood established by the fog.
Cutler Library, Cutler, Maine, USA, 44.6576042, -67.2102051
Plein Air Field Study, Oil on Linen/Baltic Birch, 12" x 9"
© 2015 Susi Havens-Bezaire