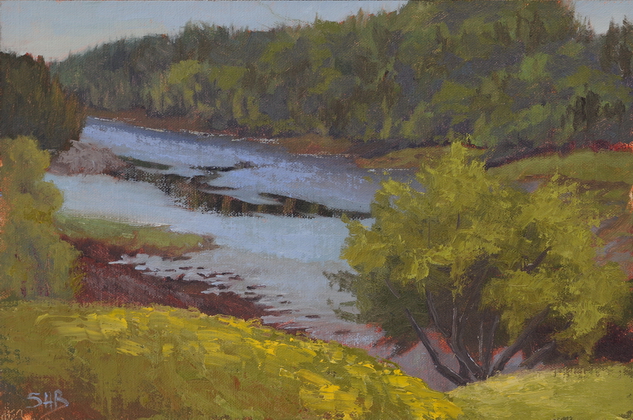 A painting by Susi Havens-Bezaire completed on June 29, 2015
While playing pickelball in Tucson, AZ, Bob mentioned that he was a lobster fisherman in a beautiful village in Maine. I took him up on his invitation to visit while on my Plein Air Odyssey. We found a wonderful host along with the fantastic view!
Pam & Bob Cates home, Cutler, Maine, USA, 44.6606789, -67.2283401
Plein Air Field Study, Oil on Linen/Baltic Birch, 12" x 9"
© 2015 Susi Havens-Bezaire