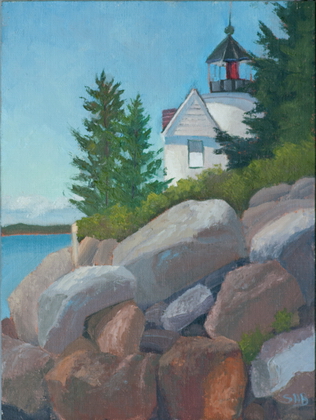 A painting by Susi Havens-Bezaire completed on June 27, 2015
This was an absolutely beautiful day - little breeze and 70 degrees. I crawled out on the rocks to get this famous view of the lighthouse. Three groups let me know they saw me the day before, painting at Thunder Hole.
Bass Harbor Head, Bass Harbor, Acadia National Park, Maine, USA, 44.2218361, -68.3365707
Plein Air Field Study, Oil on Linen/Baltic Birch, 9" x 12"
© 2015 Susi Havens-Bezaire