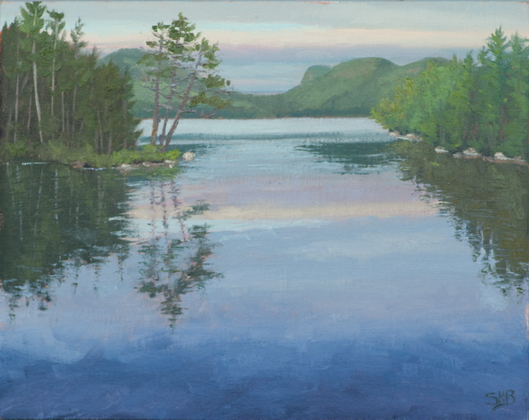 A painting by Susi Havens-Bezaire completed on June 26, 2015
Although very calm, the lake was filled with noise on this early morning paint adventure. At least 5 competing bull frogs and a couple of loons added to the cacophony. A mother duck swam by with her 3 babies riding on her back. A fun morning!
Eagle Lake, Bar Harbor, Acadia National Park, Maine, USA, 44.377463, -68.252403
Plein Air Field Study, Oil on Linen/Gatorboard, 14" x 11"
© 2015 Susi Havens-Bezaire