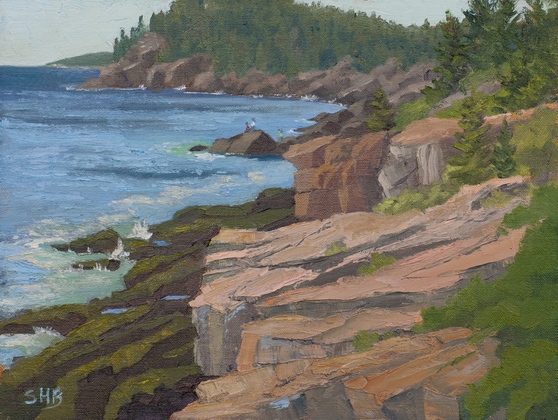 A painting by Susi Havens-Bezaire completed on June 25, 2015
On the one way loop, past Sand Beach, is a delightful view to paint. In fact, 3 artist stopped to chat while I was painting. Thomas Wilson also painted above me and brought over his painting for me to photograph with him.
Past Sand Beach, One Way Loop Road, Acadia National Park, Maine, USA, 44.3228607, -68.1870422
Oil on Linen/Baltic Birch, 12" x 9"
© 2015 Susi Havens-Bezaire