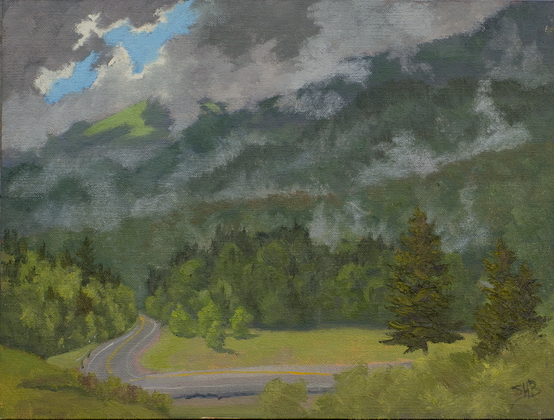 A painting by Susi Havens-Bezaire completed on June 22, 2015
Artie Lowe & I met up with Erik Koeppel for a morning paintout his home town - a nice serendipity for us! Erik took us to one of his favorite spots. As the storm over the mountain the view kept changing!
Mt Washington Auto Tour Parking Lot, Jackson, New Hampshire, USA, 44.2882881, -71.2239838
12" x 9"
© 2015 Susi Havens-Bezaire