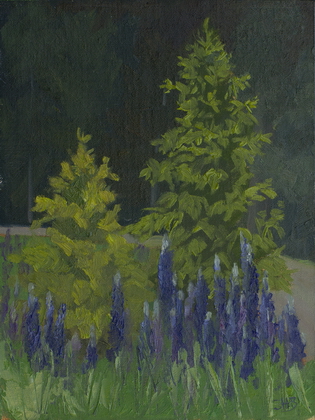 A painting by Susi Havens-Bezaire completed on June 15, 2015
As I was hiking back from Heron Marsh, I saw this spectacular field of lupine, surrounded by artists painting the delightful flower. I found this small group by the road and loved the dark evergreens behind the flowers.
Visitor Interpretive Center, Paul Smith's College, Paul Smith's, New York, USA, 44.4486542, -74.2585678
Plein Air Field Study, Oil on Linen/Baltic Birch, 9" x 12"
© 2015 Susi Havens-Bezaire