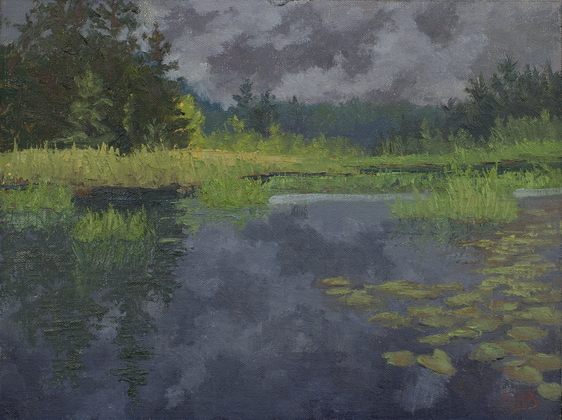 A painting by Susi Havens-Bezaire completed on June 15, 2015
Day 1 of Painter's Camp. Most of the 125 artists went to the VIC center - which has over 3,000 acres of forest and wetlands. We could spend the whole week here! I was attracted to the dark cloud reflections in the water. There was so little light that it added lots of atmosphere.
Visitor Interpretive Center, Paul Smith's College, Paul Smith, New York, USA, 44.4430084, -74.2597198
Plein Air Field Study, Oil on Linen/Baltic Birch, 12" x 9"
© 2015 Susi Havens-Bezaire