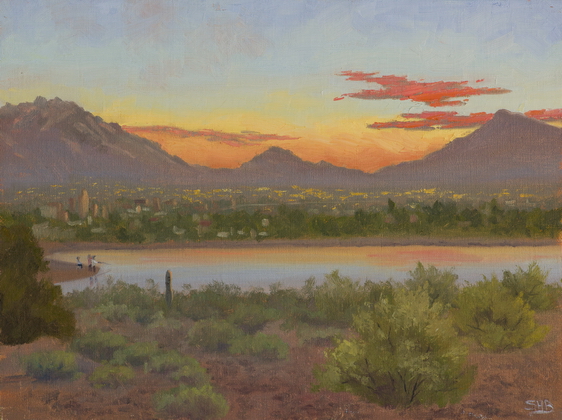 A painting by Susi Havens-Bezaire completed on February 21, 2015
No matter how early in the morning I arrive at this park, there are fisherman already there - along the edge of the pond. We all seem to leave around the same time - once the sun is a little higher in the sky.
John F. Kennedy Metro Park, Tucson, Arizona, USA, 32.1786537, -111.0101547
Plein Air Field Study, Oil on Linen/Gatorboard, 16" x 12"
© 2015 Susi Havens-Bezaire