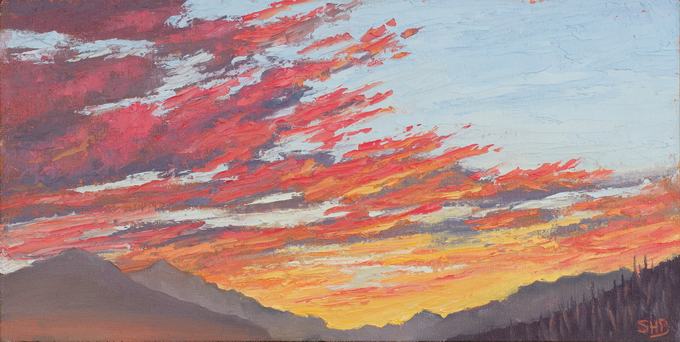 A painting by Susi Havens-Bezaire completed on February 20, 2015
Intending to head out to another painting location than John F. Kennedy Metro Park, the morning sunrise, once again, captured my interest. I headed the mile down the road to my favorite park to capture another painting of the Tucson horizon at sunrise.
John F. Kennedy Metro Park, Tucson, Arizona, USA, 32.1796455, -111.0146866
Plein Air Field Study, Oil on Linen/Baltic Birch, 16" x 8"
© 2015 Susi Havens-Bezaire