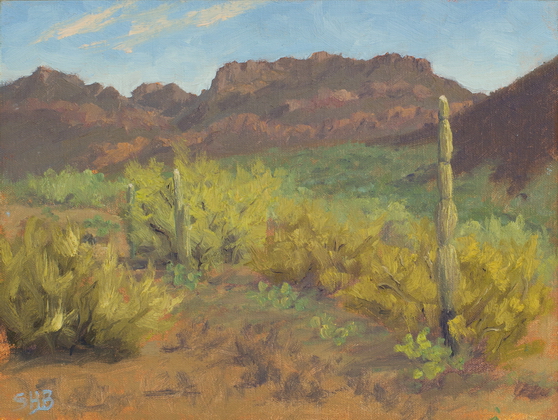 A painting by Susi Havens-Bezaire completed on January 10, 2015
My first desert painting of 2015! Although I intended to head to Saguaro West National Park, the shadow of Cat mountain highlighted the sun lighting the mountains behind it.
Tucson Mountain Park, Tucson, Arizona, USA, 32.2061501, -111.1253433
Plein Air Field Study, Oil on Linen/Baltic Birch, 12" x 9"
© 2015 Susi Havens-Bezaire