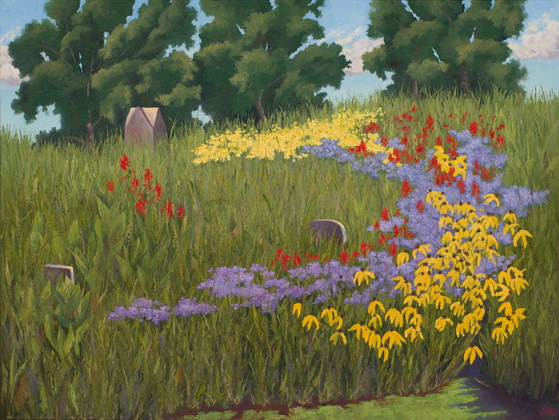 A painting by Susi Havens-Bezaire completed on September 29, 2014
I wanted to explore the placement of the cemetery markers amongst the brilliant flowers to make a more pleasing composition. I also added the large dock plant leaves that I didn't have space for in the smaller field study.
Bigelow Pioneer Cemetery State Preserve, Plain City, Ohio, USA, 40.1098292, -83.4189682
Studio, Oil on Canvas, 48" x 36"
© 2014 Susi Havens-Bezaire