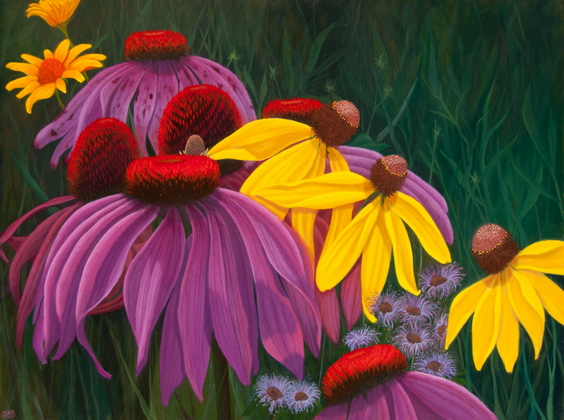 A painting by Susi Havens-Bezaire completed on September 9, 2014
Painted from my plein air field study #432. The Technique Mixte methodology dates back to the Dutch masters Hubert & Jan van Eyck where multiple layers of glazes are applied to a complete value study. Egg tempera is replaced in the glazing medium with Methyl Cellulose, which doesn't decay. This technique provides great luminosity to the painting.
Bigelow Pioneer Cemetery State Preserve, Plain City, Ohio, USA, 40.1098442, -83.4192505
Studio, Technique Mixte, Oil on Canvas, 40" x 30"
© 2014 Susi Havens-Bezaire