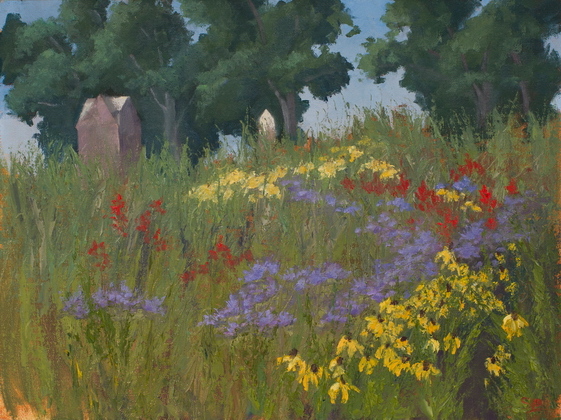 A painting by Susi Havens-Bezaire completed on July 26, 2014
OPAS member Mark Gingerich set up a prairie paintout at this delightful spot. One of the oldest, preserved prairies in the state, the cemetery stones added interest to the brilliant wild flowers.
Bigelow Pioneer Cemetery State Preserve, Plain City, Ohio, USA, 40.1098292, -83.4189682
Plein Air Field Study, Oil on Linen/Gatorboard, 16" x 12"
© 2014 Susi Havens-Bezaire