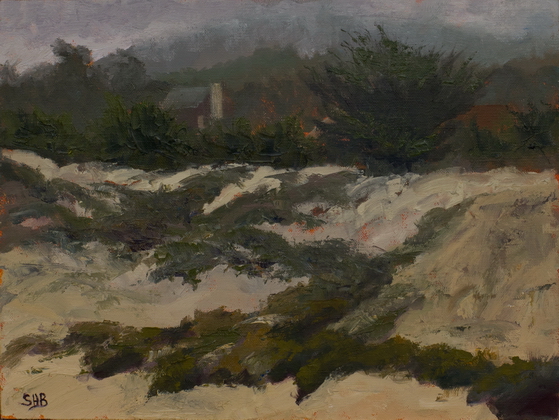 A painting by Susi Havens-Bezaire completed on April 8, 2014
The first PACE paintout turned out to be a foggy, cold and windy afternoon on the beach. I chose a location that was somewhat sheltered by the dunes. It was pretty amazing to have close to 700 painters all painting together! Fellow OPAS member, Chuck Marshall was also painting in the cove.
Asilomar Conference Grounds, Pacific Grove, California, USA, N36.6209259, W-121.9400864
Plein Air Field Study, Oil on Linen/Baltic Birch, 12" x 9"
© 2014 Susi Havens-Bezaire