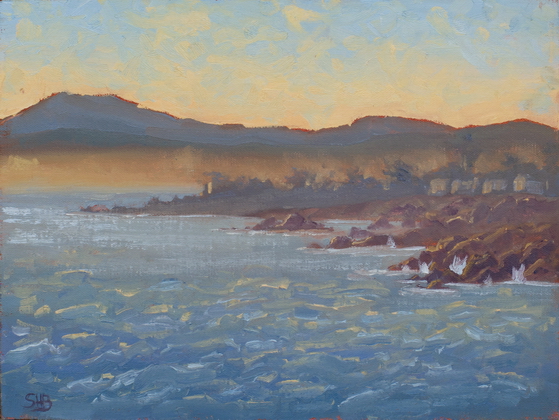 A painting by Susi Havens-Bezaire completed on April 7, 2014
This was the first day of the Plein Air Convention (PACE) so I squeezed in a sunrise painting before events began at 10:00a.m. Rather than paint the sunrise, I was attracted to the foggy outline of the shoreline.
Lover's Point Park, Pacific Grove, California, USA, N36.6260872, W-121.9161148
Plein Air Field Study, Oil on Linen/Baltic Birch, 12" x 9"
© 2014 Susi Havens-Bezaire