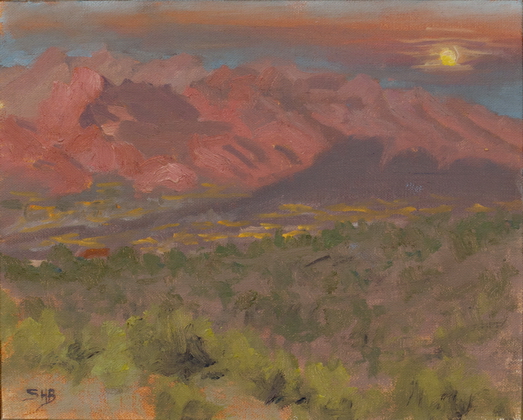 A painting by Susi Havens-Bezaire completed on February 14, 2014
Dave & Larry Padgett wanted to shoot the unusual phenomenon of moon rising before the sun set to get delightful colors on the saguaros and the lights of the city. I joined them on a clear evening when the setting sun turned the Catalina mountains a delightful pink.
Sweetwater Preserve Metro Park, Tucson, Arizona, USA, N32.2783623, W-111.0807800
Plein Air Field Study, Oil on Linen/Baltic Birch, 10" x 8"
© 2014 Susi Havens-Bezaire