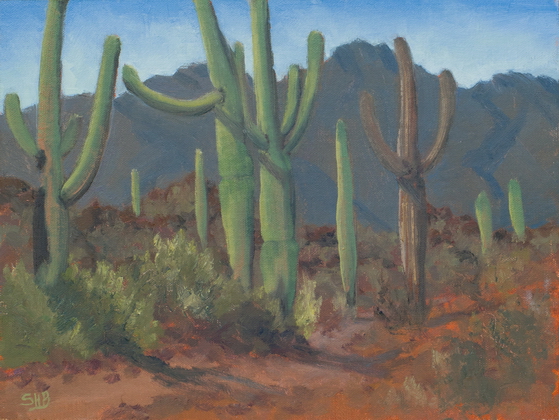 A painting by Susi Havens-Bezaire completed on February 12, 2014
This new metro park was recommended to me to check out. I found it a delightful spot to paint the saguaro cactus. Looking south, were the Tucson Mountains, to the North, the Catalina mountains.
Sweetwater Preserve Metro Park, Tucson, Arizona, USA, N32.2782555, W-111.0841217
Plein Air Field Study, Oil on Linen/Baltic Birch, 12" x 9"
© 2014 Susi Havens-Bezaire