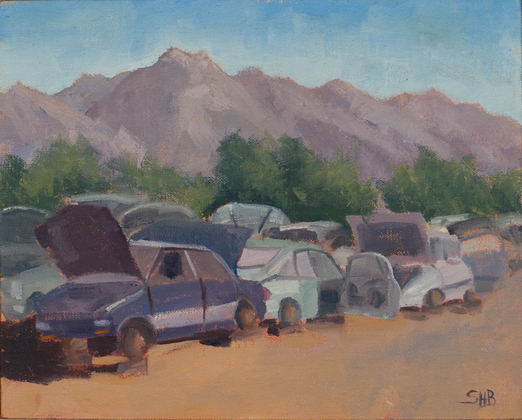 A painting by Susi Havens-Bezaire completed on January 29, 2014
I went with my Photographer friend Ronnie Silver and hubby Dave to a local junk yard so they could photograph car parts. It turned out to be a fun morning.
Tucson, Arizona, USA, N32.3091660, W-111.0366135
Plein Air Field Study, Oil on Linen/Baltic Birch, 10" x 8"
© 2014 Susi Havens-Bezaire