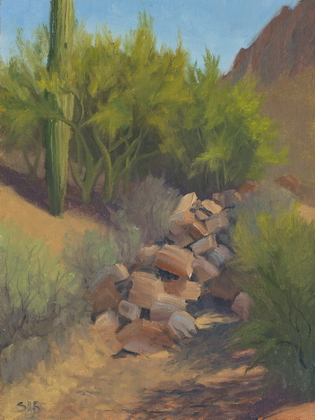 A painting by Susi Havens-Bezaire completed on January 18, 2014
Wanting to practice painting rocks, I found a pile in this wash. The morning sun added quite a few shadows on the subject.
Tucson Mountain Park, Tucson, Arizona, USA, N32.2047539, W-111.1254044
Plein Air Field Study, Oil on Linen/Baltic Birch, 9" x 12"
© 2014 Susi Havens-Bezaire