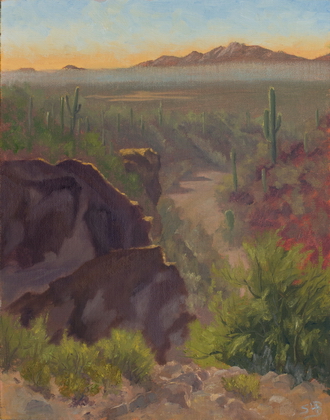 A painting by Susi Havens-Bezaire completed on January 10, 2014
I returned to paint here this year and I loved the early light caressing the rocky edges of the wash and the scrub along the ridge. The wash in the foreground and the valley and mountains in the distance are a great composition.
Tucson Mountain Park, Tucson, Arizona, USA, N32.2471161, W-111.1678238
Plein Air Field Study, Oil on Linen/Gatorboard, 11" x 14"
© 2014 Susi Havens-Bezaire