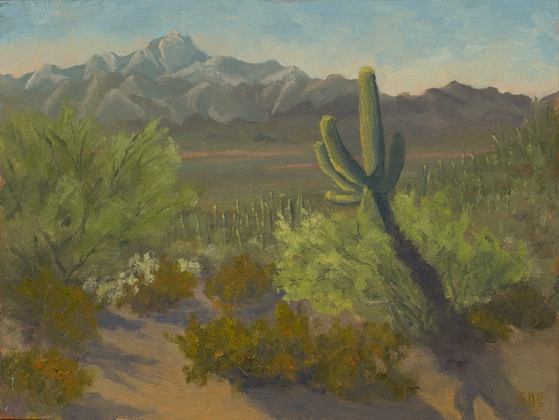 A painting by Susi Havens-Bezaire completed on January 8, 2014
I painted at this site the day before and was unhappy with the results - definitely a "flinger". So, I scraped it and went back the next morning, when shadows were stronger to try it again.
Tucson Mountain Park, Tucson, Arizona, USA, N32.2285614, W-111.143827
Plein Air Field Study, Oil on Linen/Baltic Birch, 12" x 9"
© 2014 Susi Havens-Bezaire