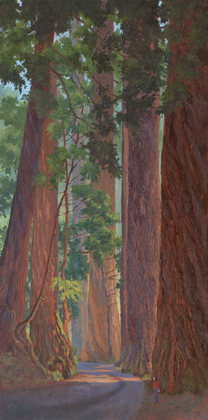 A painting by Susi Havens-Bezaire completed on October 21, 2013
South Fork was a narrow, twisting road through the giant redwood park - barely room for one car let alone one going the other way! This studio piece was developed from sketches and photos taken on April 14, 2013.
Jedediah Smith Redwood State Park, Crescent City, California, USA, N41.768644, W-124.000025
Studio, Oil on Canvas, 15" x 30"
© 2013 Susi Havens-Bezaire