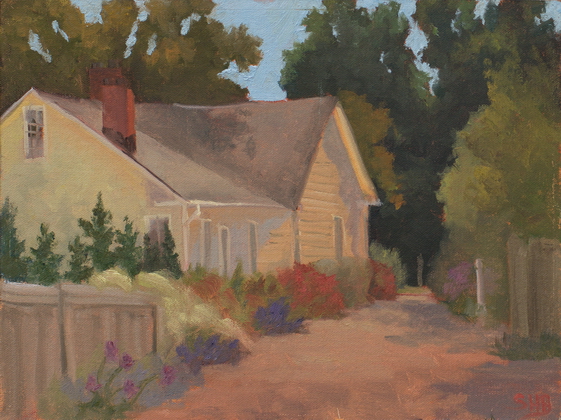 A painting by Susi Havens-Bezaire completed on September 26, 2013
Two weeks ago I came to Granvile to promote the OPAS event at the Saturday farmer's market. When I was done, I walked around town and discovered this delightful alley and wanted to return to paint it - especially in the afternoon when the sun would be highlighting the garden. Two other OPAS painters were also there and we had a grand time together.
Granville Alley, Granville, Ohio, USA, N40.0671654, W-82.5178223
Plein Air Field Study, Oil on Linen/Baltic Birch, 12" x 9"
© 2013 Susi Havens-Bezaire